So you're planning a vacation in Chianti, Italy? Great idea! Now your question is, "What to see in Chianti?" Here we provide a few hints on things to see and things to do in this beautiful and interesting part of Tuscany.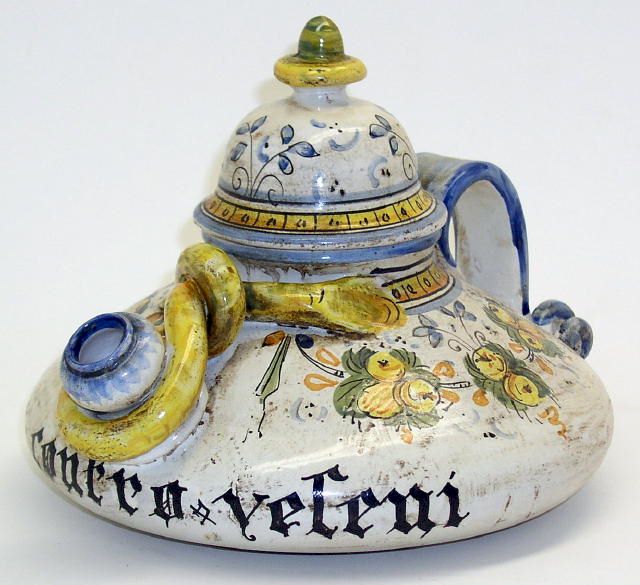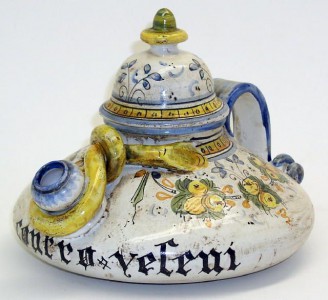 Vineyards and wine – Chianti is synonymous (literally!) with wine and visiting a winery or even renting vacation accommodation in a farmhouse on working Chianti vineyard is one of the best things to do here. The winemaking process is interesting and easy to understand, and several of the bigger Chianti wineries (e.g. Castello di Brolio) offer organised tours during which you can learn about how wine is made in Tuscany. Almost every winery will allow you to have a look around and to taste and buy their own wines, if they have someone available at the time of your visit. Look for the "Degustazione" signs along the road.
Obviously, if you spend a few days staying at a winery, you're sure to see much more of the workings of the property. Here are some useful links related to Chianti wine and wineries:


Working Tuscan olive oil and/or wine producers that offer holiday rentals

.


An outline of major Tuscan wine denominations

.
Day-long wine and photography tours of Tuscany.


The history of Chianti wines

.


Chianti wine grape varieties

.
The Chianti countryside and the villages of Chianti are for many visitors the main things to see in Chianti. Especially if you are staying in Florence, we recommend spending a day motoring along the scenic via Chiantigiana, with two or three detours off to the east and west to visit some of the particularly attractive villages of Chianti.
Map of the via Chiantigiana.
Greve in Chianti.
Panzano in Chianti.
Montefioralle.
Lamole.
Castellina in Chianti.


Castelnuovo Berardenga

.
And a completely different way to visit some Tuscan towns in the Val d'Ocia and elsewhere:
A tour of the Val d'Orcia by steam engine – the Trenonatura.
Art, architecture and formal gardens – this being Tuscany, art and architecture are two of the major things to see in Chianti. Inseparable from Tuscan villa architecture are the formal gardens that form an integral part of villa architecture. Tuscany is in fact a formal garden-lovers' paradise. Here are some links to information on the main things to see in this sphere:
Castles of Chianti.


Romanesque rural parish churches in Chianti

.
Chianti museums.
Tuscan formal gardens.
Famous Tuscan villas.


Fountains and waterworks in Tuscan villa gardens

.
Art an architecture exhibitions – here are some examples of what the museums and other venues of Florence, Siena and Cortona are offering.
"The Springtime of the Renaissance" – a great exhibition currently showing in Florence.
"The treasure of the Lombards" – "Il Tesoro dei Longobardi" – an exhibition in Cortona 2013.
Music in Chianti – during the warm summer evenings, one of the most relaxing and enjoyable things to do in Chianti is to attend a concert. Many classical and even rock concerts take place in Chianti during summer. Look for posters in the town you are visiting or staying in. In and near Greve in Chianti there two very good summer music programmes: the operatic series from the pupils of Daniel Ferro, and the instrumental concert series taking place in Lamole.
Chianti summer music programmes.
Folkloric festivals, culinary festivals and other similar annual events. Tuscany is a land of popular festivals. Almost all of these festivals are truly local and continue to exist because of the enthusiasm of the local people. A huge majority of Tuscan festivals are definitely NOT "put on just for tourists". You'll be seeing the real thing. Among the most interesting events are mediaeval re-enactments (battles, crafts etc) and "mediaeval weeks" when entire villages dress in mediaeval costume with appropriate handicrafts, food, music and even tamed birds of prey.
Main Tuscan festivals.
A directory of annual events in Tuscany.
Mediaeval festival in Monteriggioni.
Mediaeval week at Volterra.
Mercantia at Certaldo, Tuscany, one of the best street theatre festivals in Europe.
There are also a huge number of food-related festivals in Tuscany, of which perhaps the most popular are truffle festivals. These take place during the short periods when truffles are ready to be dug up and consumed, the timing depending on the type of truffle. Saffron is also harvested in Chianti and elsewhere in Tuscany. Some festivals combine historical costumes and food, among the the Boccaccio dinner held in Certosa.
Look out for town quarter street dinners in any of the towns near where you are staying. The districts are called "rioni". Their dinners have a very low price for the quality and quantity of food served and are a great way to rub shoulders with local people.
Montefioralle rione dinner.


Tuscan saffron

.
Tuscan truffles.
Umbrian truffles.
Chianti culinary specialities – one of the things to do in Chianti it to EAT! Tuscan food is simple, relies in large part on the flavour the ingredients enhance by a small number of herbs, notably rosemarie, basil, sage and garlic. While saltless bread and olive oil have been the staff of life in Chianti over the centuries, meat now plays a large role. There are still many dishes based on bread and olive oil, the most famous being ribollita and panzanella, and few Tuscans could get through a meal without a plate full of bread to go with it. However, as the standard of living has gone up over the past 70 years, roast pork and Florentine steak have become popular with Tuscans and visitors alike. If you're visiting a local market, look for

porchetta sandwiches

, and if you would like to have bistecca alla fiorentina for dinner, ask a local for the best place to enjoy it.
Italian cooking lessons in Tuscany are very popular. You can attend cooking classes that specialises in traditional Tuscan cookery or in pasta making and so on, and of course the great aspect of these lessons is that you sit down to enjoy the products of your labours afterwards.
Cooking lessons at your accommodation in Tuscany.
Tuscan cooking lessons with Elisa Berghi.
A Tuscan cooking class with Jacopo and Anna.
Shopping in Chianti – for your food supplies and other consumables, the Coop supermarket chain is a good choice. Smaller villages have good grocery shops and excellent butchers shops, and numerous speciality food outlets. Most towns and villages have a weekly market where fresh produce and household items can be bought at good prices. Here's a directory of weekly markets in Tuscany.
For things to take home, think first of ceramics. Production of hand-painted glazed pottery is a Tuscan tradition that goes back to at least the Dark Ages and which reached a peak in the two centuries leading up to the Renaissance. Nowadays, most majolica production is in the vernacular style rather than the sophisticated style of the High Renaissance, although in Florence there are one or two producers of exquisite copies of Renaissance and later pieces. As in former times, the ceramic production centres are not in the big cities like Florence but in smaller centres such as Montelupo Fiorentino in Tuscany and Deruta in Umbria.
Leatherwear, if carefully selected, makes a good buy in Florence and elsewhere. The best quality is not cheap. Beware of Chinese knockoffs made with poor quality materials.

More about

Tuscan leatherwear

.
"Outlets" selling high fashion items – usually last year's stock and in unpopular sizes. We don't think these outlets are worth the effort but others strongly disagree with that assessment.

More about

Tuscan fashion Outlets

.

Anna Maria is a frequent contributor to web content on life in Tuscany. She researches all aspects of Tuscan life, with emphasis on history, art, architecture and the culture of the people of this beautiful region of Italy.