We've been publishing Chianti tourist information on www.greve-in-chianti.com since 1997 and via the blog you're reading right now, we're constantly adding to what is effectively part of the most comprehensive Chianti Tourism Guide on the internet, with over two hundred subsidiary websites. So bookmark this Chianti tourist information site because new and interesting tourist information is constantly being added, along with links to our specialist Chianti travel websites.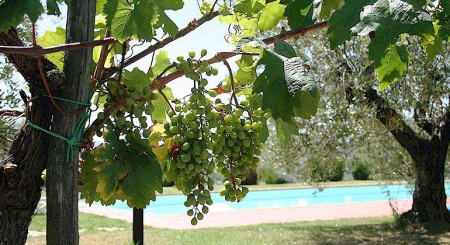 Chianti, Italy, meaning the Chianti Classico wine zone, forms the heart of Tuscany. Stay here with us amongst our rolling hills and you'll have access to every corner of Tuscany and northern Umbria as well. Pisa and Lucca are just a couple of easy hours to the northwest while the open sky country of the Val d'Orcia is the same distance to the south. Florence and Sienna are just an hour to the north and the south respectively.
Comfortable accommodation, a plethora of restaurants plus innumerable wine and olive oil tasting and selling points, art and architecture, great motoring, bicyling and hiking – it doesn't get much better than this!
Chianti Travel Guides and Chianti Tourist Information.

Anna Maria is a frequent contributor to web content on life in Tuscany. She researches all aspects of Tuscan life, with emphasis on history, art, architecture and the culture of the people of this beautiful region of Italy.